There are 3 puppy siblings in Scorch's life right now. Going to visit the pupster is like going to puppy heaven. Basically I get to roll around in the dirt with puppies and take pictures of them for as long as I please.
So without further ado, here are the very willing hams:
Socks used to be a gentle, cuddly soul.
Now he has discovered uses for his teeth.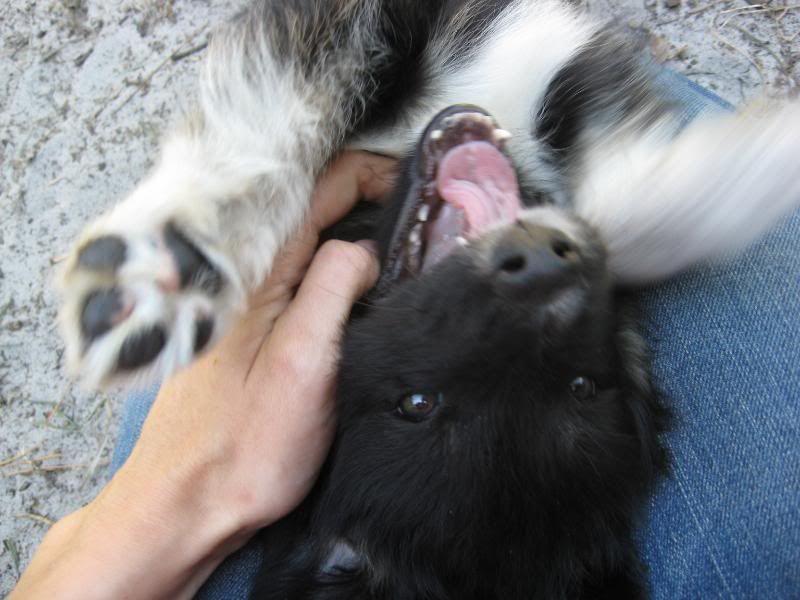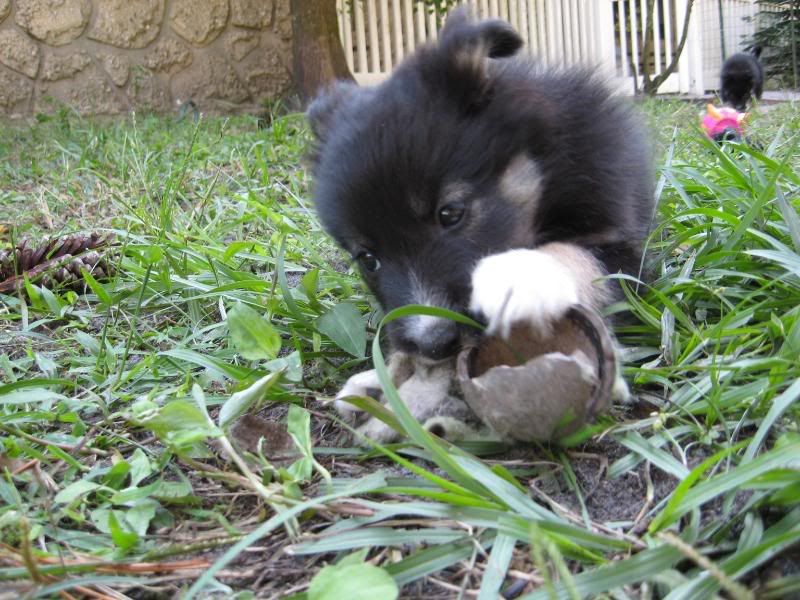 Sage is Scorch's twin, except with more white on his feet and no white on the tip of his tail.
See? White feet:
Black tail:
Dirty face:
Scorch and Sage share nicely.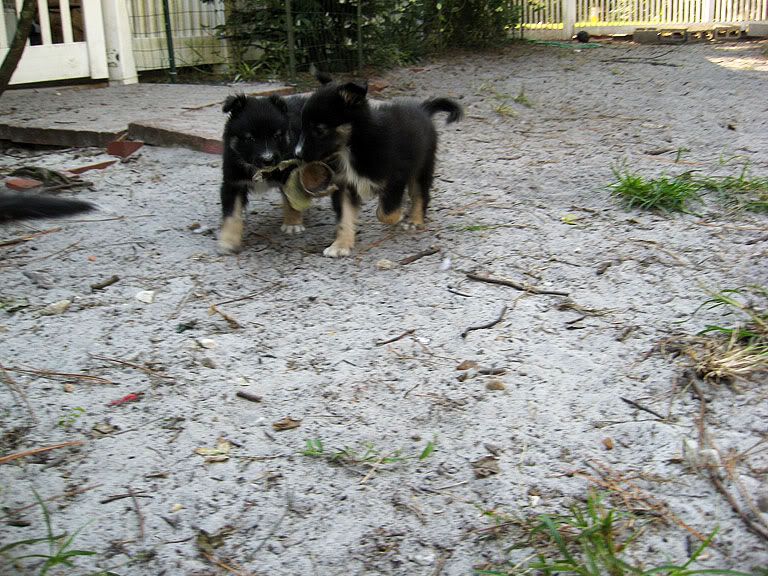 This would have been an "S" litter if not for the only female, Dottie, AKA Miss Piggy since she is the largest pup.
Mmmm plant!
Dottie likes to show off her tootsies.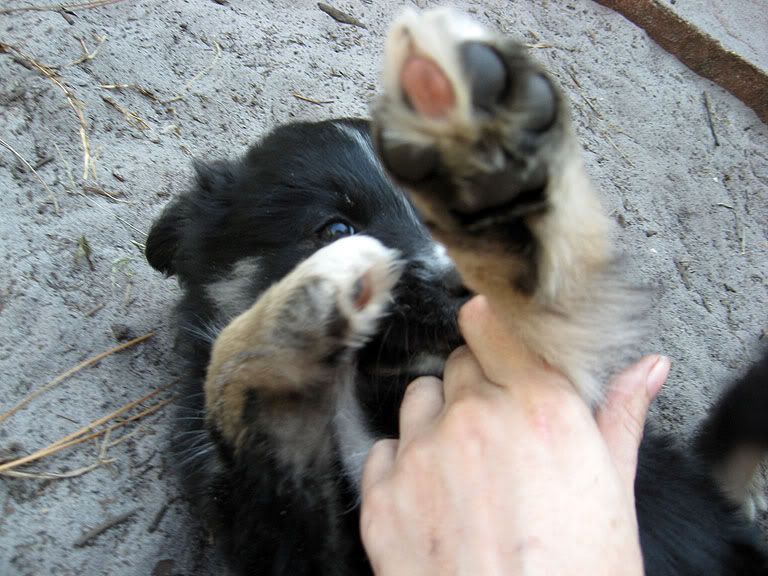 Mad teeth™ at such an early age!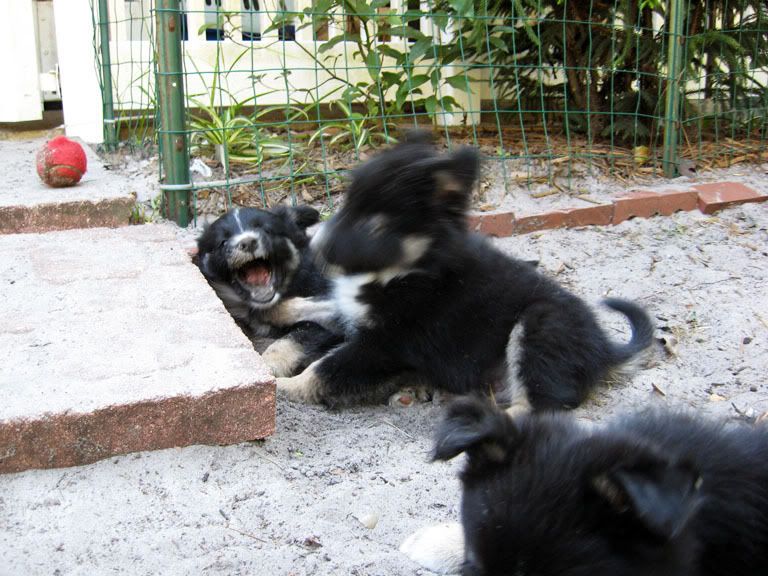 And my little boy, just because he's adorable.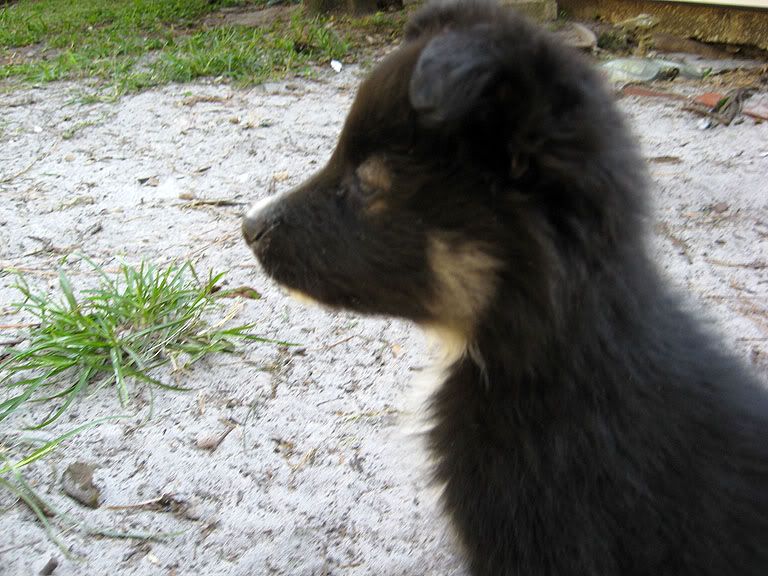 Fuzzbutt comes home on Thursday night!